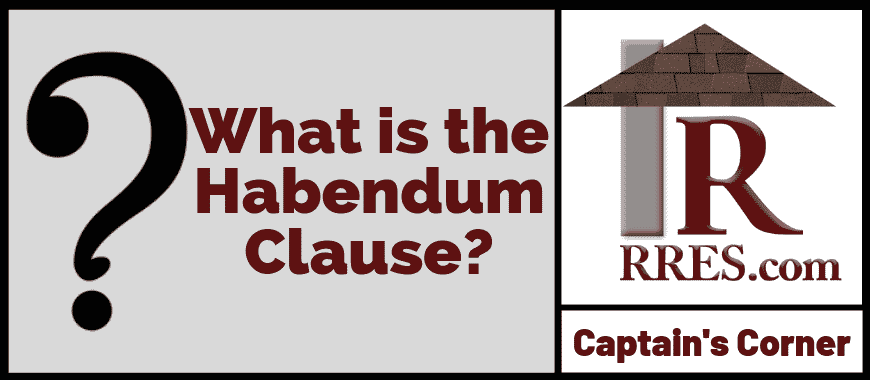 What is the Habendum Clause?
The habendum clause, so named because in medieval times it began with the Latin phrase habendum et tenendum ("to have and to hold"), limited the estate or tenancy being conveyed.
Today, the habendum clause starts with the words "to have and to hold." Usually, the word "forever" follows if the estate is fee simple. The words "for the life of the grantee" will follow if it is a life estate.
Any other restrictions or limitations on the property's use are usually entered before or after the habendum clause. For example, reservation by the seller to retain mineral rights to the land
Rowlett Real Estate School is a family-owned and operated, FREC-approved, fully-accredited Florida real estate school based in the Panhandle of Florida. We specialize in educating and assisting students with all aspects of obtaining/maintaining their Florida real estate license. Providing excellent customer service is our top priority. Above all, we understand the importance of making ourselves available to our students. As a result, you may reach our instructors during regular business hours. Likewise, our knowledgeable staff is available after hours, weekends, and holidays.