Student Support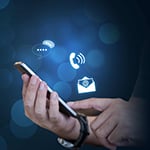 Student Support is available from 6 am -12 pm ET Sunday – Monday
Daytime Office Phone: (850) 547-1333  After Hours (850) 557-7991
Email:  rowlettschool@rres.com
Paula Stone – Student Support Specialist
Mobile Number 850-557-7991
If you have a problem or need immediate help, you can text, call, or email Paula on her cell phone at 850-557-7991. Paula assists our online and classroom students with all their needs, including refunds, course extensions, and login issues. Paula is a licensed real estate instructor and is available after hours, on weekends and holidays to assist our students.
REcampus Technical Support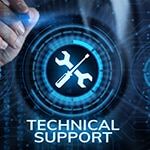 8 am – 10 pm ET Monday – Thursday  8 am – 9 pm ET Friday
Phone: (888) 213-5124
Email: REtechsupport@dearborn.com
Please contact REcampus Technical Support regarding any technical issues you may experience with your course.  Weekend email support is also available. Requests will be responded to within 24 hours.
Contact Our Team of Professionals
Live instructors are available and will be happy to answer any questions you may have. We also check our email regularly and will get back with you as soon as possible.  For a faster reply email student support.