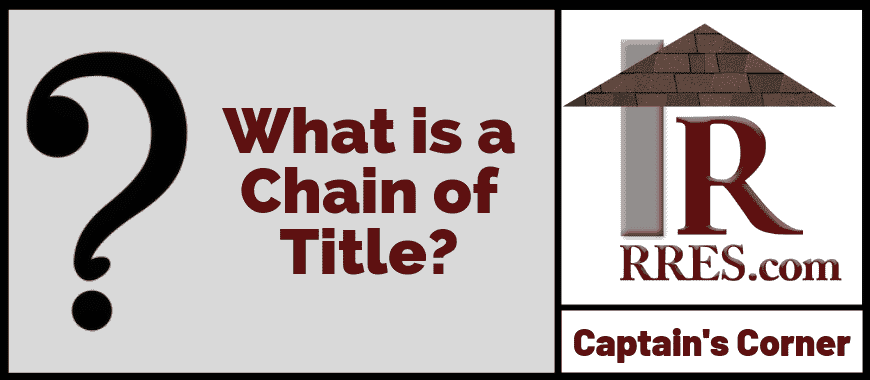 What is a Chain of Title?
A chain of title is the complete successive record of a property's ownership. To clarify, beginning with the earliest owner, title may pass to many individuals. Therefore, each owner is "linked" to the next and a "chain" is formed.
In short, a chain of title is traced through linking conveyances from the present owner back to the earliest recorded owner.
Rowlett Real Estate School is a family-owned and operated, FREC-approved, fully-accredited Florida real estate school based in the Panhandle of Florida. We specialize in educating and assisting students with all aspects of obtaining/maintaining their Florida real estate license. Providing excellent customer service is our top priority. Above all, we understand the importance of making ourselves available to our students. As a result, you may reach our instructors during regular business hours. Likewise, our knowledgeable staff is available after hours, weekends, and holidays.