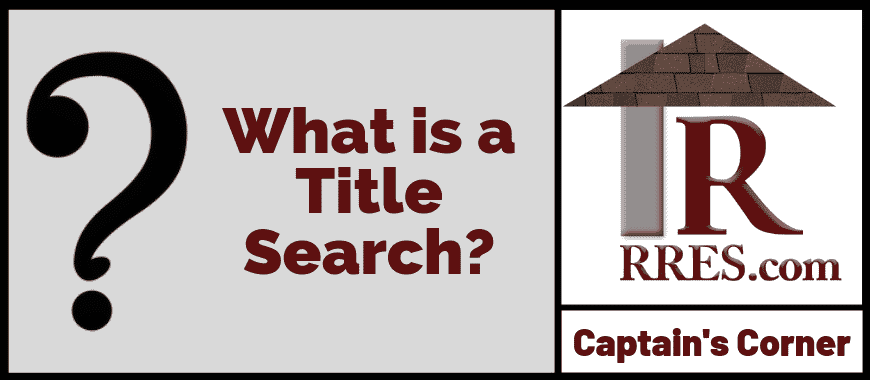 What is a Title Search?
A title search is an examination of all the public records to determine whether any defects exist in the chain of title. Recorded instruments such as deeds, divorce decrees, wills, and mortgages are included.
In actual practice, the search does not go all the way back in history to the original land grant. State statute determines how far back into history the search must go. Florida's Marketable Record Titles Act limits the search to 30 years. Thus, the original source of title, known as the root of title, goes back 30 years. The law extinguishes certain interests in real property and cures certain defects arising before the root of title. Therefore, it is necessary to search only from the current owner to the root.
A title search establishes current ownership and claims that affect the title. If there is a gap in the chain, it may be necessary to establish ownership by a court action known as a suit to quiet title. All possible claimants to the property are allowed to present evidence during a court proceeding. A judgment is filed after all the evidence is considered. Often, the procedure requires obtaining quitclaim deeds to establish ownership.
Rowlett Real Estate School is a family-owned and operated, FREC-approved, fully-accredited Florida real estate school based in the Panhandle of Florida. We specialize in educating and assisting students with all aspects of obtaining/maintaining their Florida real estate license. Providing excellent customer service is our top priority. Above all, we understand the importance of making ourselves available to our students. As a result, you may reach our instructors during regular business hours. Likewise, our knowledgeable staff is available after hours, weekends, and holidays.