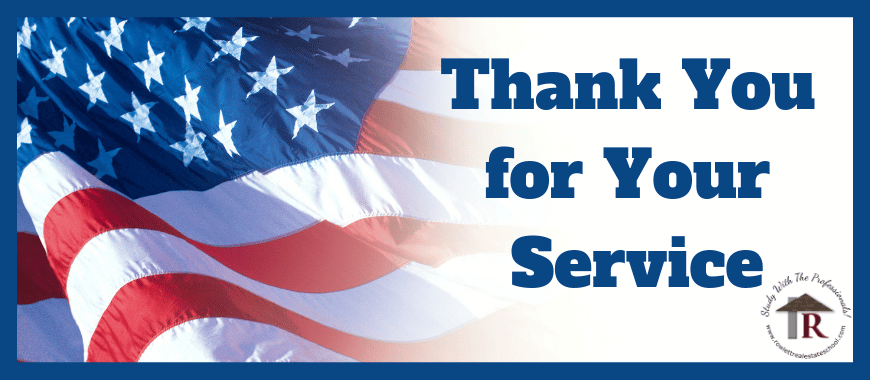 U.S. Armed Service and Spouses Reciprocity
New reciprocity law allows members of the armed services and their spouses to forego the pre-license course and state test to receive a Florida real estate license. As a result, reciprocity has become much easier. For instance, the old law allowed application for a temporary license, which would automatically go void after 6 months.
Occupational Opportunity Act
The Occupational Opportunity Act provides reciprocity to active duty and former active duty members and their spouses. As a result, the following criteria must be met.
Former active duty members must have had an honorable discharge.
For a surviving spouse, the armed forces member must have been on active duty at the time of death.
Reciprocity is the practice of mutual exchanges of privileges. Consequently, the law applies to all professional licenses issued by the DBPR, including real estate licenses.
The applicant must hold a current real estate license from a different state, U.S. territory, or foreign jurisdiction.
Applicants must submit fingerprints for a background check as part of the application process.
Initial fees are waived. However, a fingerprint fee is required.
After satisfactory background check, the DBPR must issue a reciprocal real estate license without requiring the applicant to complete pre-license education or take the state license exam.
The licensee must comply with renewal requirements and applicable renewal fees.
In conclusion, information concerning professional licensure for military personnel, veterans, and military spouses is available on the Department of Business and Professional Regulation (DBPR) website.
Additionally, Rowlett Real Estate School offers a Military Discount. You may find more information here.
Rowlett Real Estate School is a family-owned and operated, FREC-approved, fully-accredited Florida real estate school based in the Panhandle of Florida. We specialize in educating and assisting students with all aspects of obtaining/maintaining their Florida real estate license. Providing excellent customer service is our top priority. Above all, we understand the importance of making ourselves available to our students. As a result, you may reach our instructors during regular business hours. Likewise, our knowledgeable staff is available after hours, weekends, and holidays.