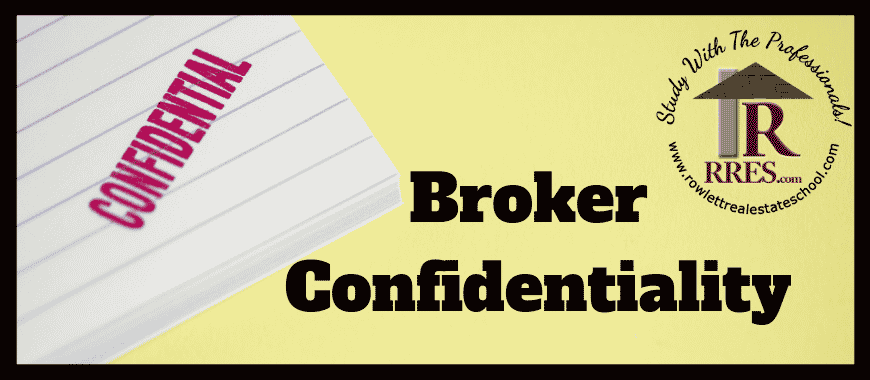 Broker Confidentiality
Real estate agents are bound to certain rules of agency regarding relationships with their employing broker(s). A real estate sales associate's authority to provide real estate services originates with the broker. Even though the real estate sales associate may perform most, if not all, of the real estate services agreed to, all the listings that you bring into the company belong to your broker. Sales associates work as a general agent of the company on the broker's behalf. A sales associate cannot directly enter into a listing agreement with the property owner.
Changing Brokers
When sales associates choose to work for a different brokerage firm, the associates have certain responsibilities to their former broker. This true even if they left due to the broker breaking some form of trust or misconduct. Duplication of records from a previous employer constitutes breach of trust, even if the person copying the records originated them. Furthermore, the removal of records from a previous employer's office constitutes theft.
Therefore, after leaving a former employer, a sales associate who diverts a buyer or a seller of the former employer from completion of a transaction may sustain liability for breach of fiduciary to the former employer and possibly to the party that hired the former employer. Sales associates and broker associates are agents of their employing broker and, as such, a fiduciary duty exists. To divert buyers or sellers or to use confidential information is both unethical and illegal in Florida.
Noncompete Agreements
Additionally, a sales associate may have agreed contractually to a noncompete agreement. Sales associate obligations do not end with termination of employment because of the fiduciary relationship between them and their employers. You may not disclose confidential information, discredit a former employer, or damage the goodwill of the employer's business.
Example: You have a relative that allows you to list their house. If you leave the brokerage, the listing will be forever bound to that brokerage. If your relative attempts to leave by breaking the contract, they could be held liable for breach of contract.
Rowlett Real Estate School is a family-owned and operated, FREC-approved, fully-accredited Florida real estate school based in the Panhandle of Florida. We specialize in educating and assisting students with all aspects of obtaining/maintaining their Florida real estate license. Providing excellent customer service is our top priority. Above all, we understand the importance of making ourselves available to our students. As a result, you may reach our instructors during regular business hours. Likewise, our knowledgeable staff is available after hours, weekends, and holidays.