Mutual Recognition Videos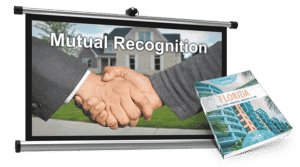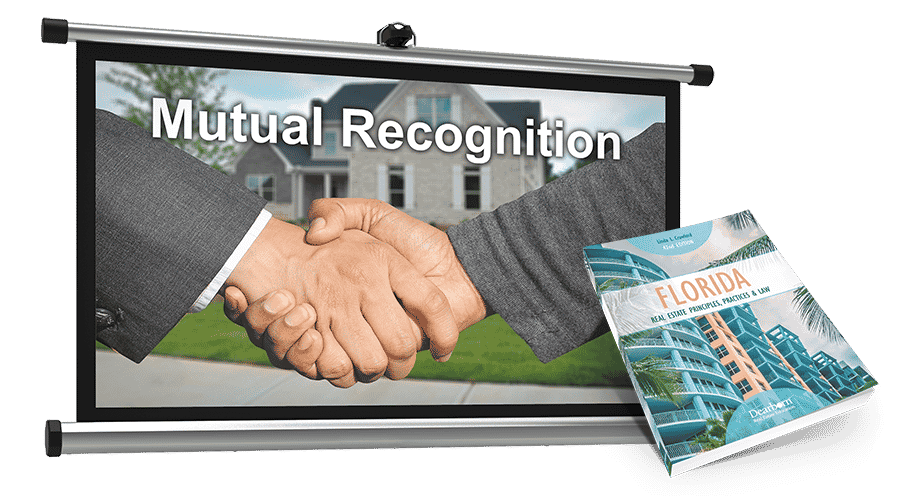 Our mutual recognition videos are an excellent choice.
Now you can study for your real estate license just by listening to the mutual recognition videos. The videos cover the law portion of our pre-license course and help to prepare students for the 40 question Laws and Rules Exam administered by the state of Florida.  You will learn about Florida's real estate license law, real estate-related Florida Statutes, and Florida Real Estate Commission administrative rules.
Our Mutual Recognition Videos are the next best thing to being in the classroom.  You can even listen to the videos on your smartphone if your phone is compatible and play them as many times as you want.
If it is an actual course you are looking for, we also have a Mutual Recognition course online that you can work at your own pace.  The online course is a text-based course and covers everything you need to know to help you pass the 40 question law exam.
If you are one of those people who do better in a classroom environment, and you are in the Panama City Beach or Destin area, you can attend one of our mutual recognition classroom courses on the first three days of the class.  During the first three days, we cover the law portion of the Florida real estate principles practice and law pre-sales course.  The class is on PowerPoint and the book is included in the price.  The three-day classroom course is a good way to get familiar with the laws.
There is no final course exam that you must pass with any of the mutual recognition video, online or classroom courses because the course is not mandatory.  Therefore, you will not get a course completion certificate.
The Mutual Recognition states include Alabama, Arkansas, Connecticut, Georgia, Illinois, Mississippi, Nebraska, and Rhode Island.
Please contact us if you have any questions relating to the videos.  We will be happy to help.