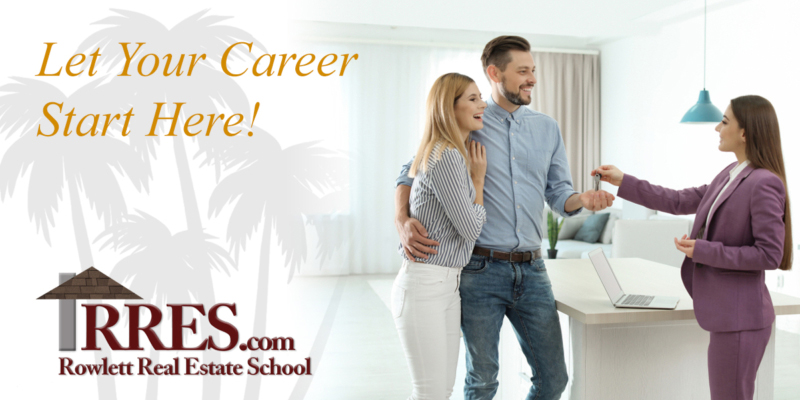 Congratulations on taking the first step towards a promising career in real estate! At Rowlett Real Estate School, we are committed to guiding you through your journey to becoming a licensed real estate professional. One of the most common questions we receive from our students is about the timeline for obtaining approval to take the state exam. In this blog post, we'll delve into the details and clarify the process, ensuring you are well-informed and confident as you embark on this exciting path.
FAQ: How long does it take to be approved for the state exam?
The approval process to take the state exam typically takes anywhere from 2 to 4 weeks. In some cases even sooner. The Florida Department of Business and Professional Regulation (DBPR) is responsible for processing applications and reserves a maximum of 90 days to complete this procedure. During this time, your application will be thoroughly reviewed, and you will be assessed based on the eligibility criteria set forth by the state.
Upon approval, you will be issued a unique FLREAPP number, which is essential for scheduling the state exam. This number acts as your identification throughout the examination process and must be kept securely until the exam date.
It's important to note that once you receive approval, it remains valid for 2 years. Additionally, your course completion certificate from Rowlett Real Estate School also holds a 2-year validity. As long as both the approval and certificate are active, you have the opportunity to take the state exam multiple times if needed, giving you the flexibility to approach the examination with confidence and without undue pressure.
Our Role in the Approval Process:
At Rowlett Real Estate School, we are with you every step of the way. Our dedicated team is here to assist you in completing the application accurately and efficiently. We ensure that you meet the eligibility requirements and submit all necessary documentation to expedite the approval process.
Moreover, during your time at our school, we provide you with comprehensive resources and knowledge to prepare for the state exam thoroughly. Our experienced instructors cover all essential topics, and we offer practice exams and study materials to help you feel confident and ready on the big day.
Tips for Success:
Submit Early: We encourage you to submit your application as soon as possible so you do not have to wait before taking the state exam. Fingerprints and application can be submitted before you take the course, while you are taking the course or after you complete your real estate education at Rowlett Real Estate School. Early submission minimizes potential delays and ensures you can take the state exam at your preferred time.
Continuous Preparation: While awaiting approval, stay engaged with the material you've learned in class. Regularly review your notes, practice with sample questions, and seek guidance from our instructors if needed. Keeping your knowledge fresh will boost your confidence and readiness for the exam.
Obtaining approval to take the state exam is a significant milestone in your journey to becoming a licensed real estate professional. At Rowlett Real Estate School, we are here to support and guide you through the process. With our expert instructors, comprehensive curriculum, and dedication to your success, you can feel confident that you're on the path to a rewarding career in real estate. Remember to submit your application promptly and make the most of the resources we offer to ensure your success in the state exam. Let's work together to make your dream of a thriving real estate career a reality!
Rowlett Real Estate School is a family-owned and operated, FREC-approved, fully-accredited Florida real estate school based in the Panhandle of Florida. We specialize in educating and assisting students with all aspects of obtaining/maintaining their Florida real estate license. Providing excellent customer service is our top priority. Above all, we understand the importance of making ourselves available to our students. As a result, you may reach our instructors during regular business hours. Likewise, our knowledgeable staff is available after hours, weekends, and holidays.