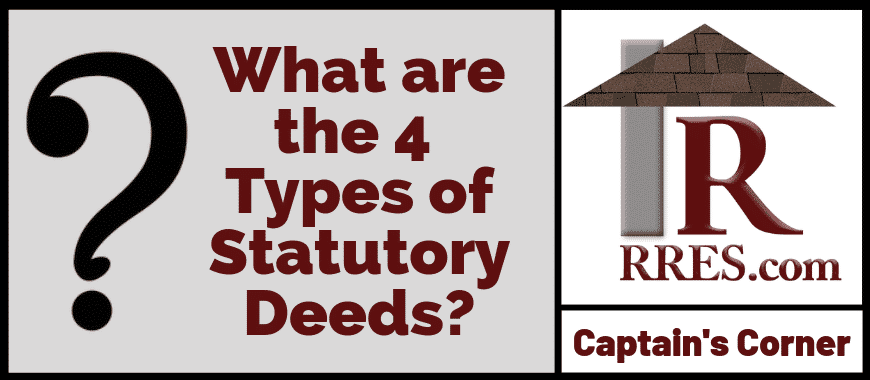 What are the 4 Types of Statutory Deeds?
There are 4 types of statutory deeds:
Quitclaim deed
Bargain and sale deed
Special warranty deed
General warranty deed
These deeds are called statutory deeds because the law provides for a short form of deed in which the covenants or warranties mentioned are implied to exist just as though they were written out in complete and detailed form. These four deeds are described in the following paragraphs, starting with the one that has the fewest covenants and warranties (quitclaim deed) and ending with the one that has the most covenants and warranties (general warranty deed).
Rowlett Real Estate School is a family-owned and operated, FREC-approved, fully-accredited Florida real estate school based in the Panhandle of Florida. We specialize in educating and assisting students with all aspects of obtaining/maintaining their Florida real estate license. Providing excellent customer service is our top priority. Above all, we understand the importance of making ourselves available to our students. As a result, you may reach our instructors during regular business hours. Likewise, our knowledgeable staff is available after hours, weekends, and holidays.