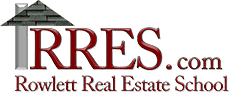 Get your out of state Real Estate License! Your career success relies on the strength of your education. That's why Rowlett Real Estate School has partnered with Kaplan Real Estate Education to provide you with the best real estate education in the industry! Kaplan has made a commitment to provide you with the highest level of education and support throughout your career.
REGISTER HERE:
1. Visit: https://affiliate.kapre.com/aff/Rowlett
2. From the drop downs select a state, license type & product type then view courses.
3. Follow the steps to add the product to the cart or schedule class and check out.
4. For any questions please contact our Student Support Team at 800-636-9517.
EDUCATION THAT FITS YOUR SCHEDULE
No two students are exactly alike. That's why we offer these unique course delivery formats
Rowlett Real Estate School has an agreement with Dearborn Real Estate Education to promote online course information to consumers and real estate licensees. Rowlett Real Estate School is not the developer of these courses and is simply providing a referral. Any questions regarding course content or course technology should be directed to Dearborn Real Estate Education.