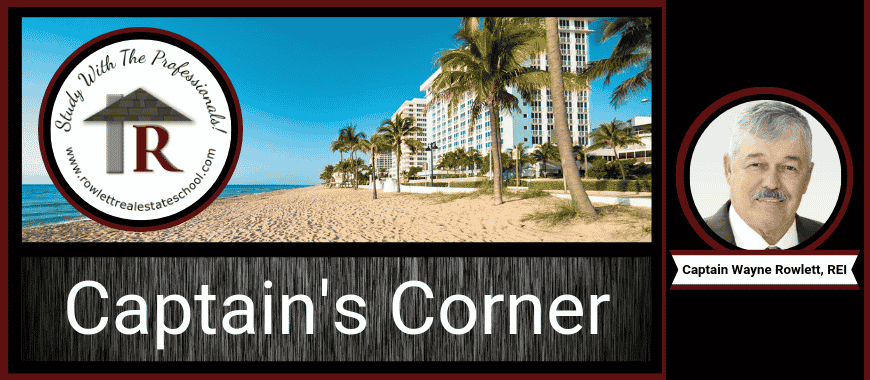 Make 2019 Your Best Year Ever
It is a Happy New Year already for Rowlett Real Estate School.  I have to say that 2018 was a great year, but we are looking forward to 2019 being even better.  Word is getting out about our new narrated video course. We are turning out happy students every day prepared for the state exam. We are adding new exam prep courses and new features to our website.  Students will have even more access to the tools they need to succeed.
Now students will be able to login on our website and create their own account. Classroom registrations will also be easier. Enjoy browsing our library of real estate videos where you can search for virtually any subject related to real estate and real estate licensing, brought to you by our top real estate instructors Paul Jensen and Gina White. Our new Social Media Director, Katie Burke, is providing new ways for students to get the latest news and events. Students can follow us on social media, sign up for our newsletter, and enjoy the upcoming re-launch of our blog.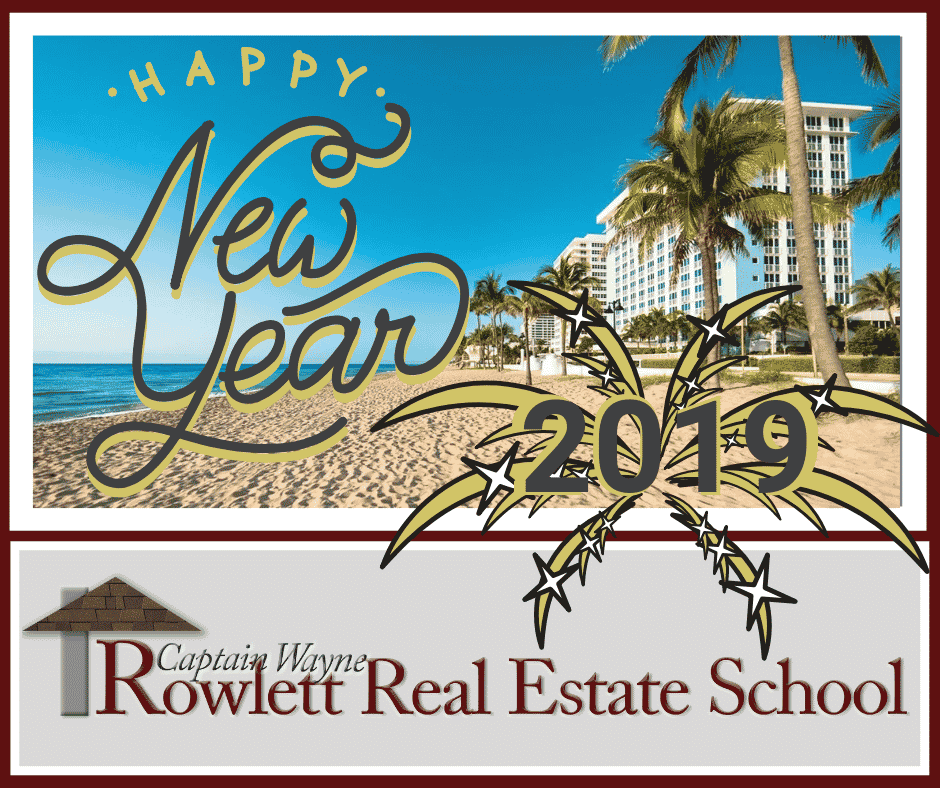 Is 2019 Going To Be Your Best Year?
If you have the passion and drive, 2019 could be the best year for you to get your Florida real estate license. Whether you are retired or just graduating from high school, you don't need any prior real estate knowledge. Our classroom courses and online courses teach you everything you need to know to pass the Florida state exam.
Rowlett Real Estate School will prepare you for success. We offer classroom courses in Panama City Beach, FL and in Destin, FL or with our online courses you can take your class from anywhere. We'll be waiting and looking forward to helping you.
From our family to yours – may you have a blessed 2019!
Captain Wayne Rowlett, REI
Owner, Rowlett Real Estate School
Rowlett Real Estate School is a family-owned and operated, FREC-approved, fully-accredited Florida real estate school based in the Panhandle of Florida. We specialize in educating and assisting students with all aspects of obtaining/maintaining their Florida real estate license. Providing excellent customer service is our top priority. Above all, we understand the importance of making ourselves available to our students. As a result, you may reach our instructors during regular business hours. Likewise, our knowledgeable staff is available after hours, weekends, and holidays.