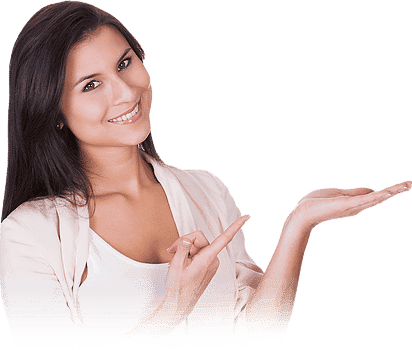 FREC Approved / Fully Accredited
When it comes to your Florida Real Estate License, Rowlett Real Estate School has you covered for both Sales Associates and Brokers.  We provide the highest quality state approved real estate courses both online and in the classroom to meet all of Florida's license requirements.
Weather you choose a online course or a classroom course to get your Florida real estate license you can be certain if you choose Rowlett Real Estate School you will get the best real estate training available anywhere.  We take pride in providing our students with genuine REcampus courses and course material.  All our courses are up-to-date with the ever changing rules and regulations of the real estate industry.  Our textbooks are also updated to match our courses.
Of all the Florida Real Estate Schools to choose from these days, it can be very challenging to find the best school.  Real Estate Schools all over Florida are competing for your business.   The decision you make will directly affect your efforts to succeed.  Rowlett Real Estate School knows that nothing is more important to a students than completing the required pre license course and passing the state exam the first time.  Naturally everyone wants to get their real estate license as soon as possible.  After all, your livelihood  depends on it.
With that said, you may ask what is it that sets us apart from the other schools.  There is not any one thing that sets us apart from other schools.  There are a number of things.  First of all, as you probably already know, we use REcampus courses, which are the top of the line courses that money can buy both online and in the classroom.  Dearborn is the biggest name in real estate education and REcampus courses are a cut above the rest when it comes to preparing you for the state exam because the exam is based off of the Florida Real Estate Principles, Practice & Law course material.  Our passing rate for the State Exam is among the highest in the state of Florida because our instructors know what is important to the test regulators for passing the state exam.  We personally know Mrs. Linda Crawford, the author  of the Florida Real Estate Principles, Practice & Law pre license textbook that goes along with the REcampus course.  I can't give away all our secrets but I can tell you that we are a family owned and operated real estate school and we are dedicated to giving you all the personal attention you you need.  We care about our students and strive to help them succeed in every way possible.
Since releasing our new 63 hour pre license narrated video course, we are turning out some very excited students.  Our video course is not only narrated, we use animations and graphics to help aid in understanding and comprehension.  Demos are available for you to watch and see for yourself.  Our instructors pause to take the time to explain in detail some of the more complex problems and other information you need to know.
When you sign on with Rowlett Real Estate School you are special.  We enjoy giving our students the support they expect and deserve.  On Sundays, Holidays, and at night, we are here for you and don't mind giving out our cell phone numbers so you can get immediate help when needed.  When you need to speak with an instructor, we have instructors available to assist you. Also during the day and after hours you can call or text Paula Stone.  She is our resource agent and head over our student help department. Paula is always available to get you the help you need.  If you have any questions or would like to talk to Paula, give her a call at 850-557-7991 and she will be happy to answer any questions you may have. Thank you for taking the time to visit our website.